2008
The logical sequel of the previous season, as Shimizu earnt a 5th place and managed to get to the Yamazaki Nabisco Cup finals. But the team lost to Oita Trinita (2-0). Okazaki's awakening made him score ten goals, and Edamura's eight goals weren't unwelcome. Kazumichi Takagi, Arata Kodama, Naoaki Aoyama and Keisuke Iwashita formed the main defensive line, and were not bad at it. 2008 also launched Genki Omae in the J.League, with two games played.
The home and away shirts were made from the same base, the v1.08 template, but several differences can be noticed between the two : the home shirt was made of two layers of breathable mesh while the away shirt was single layered, with solid fabric. The home collar was a simple v-neck type, and the away shirt got a polo collar with an orange and black triangle on the front. The jock tag was replaced with a hologram. It was another very simple set overall.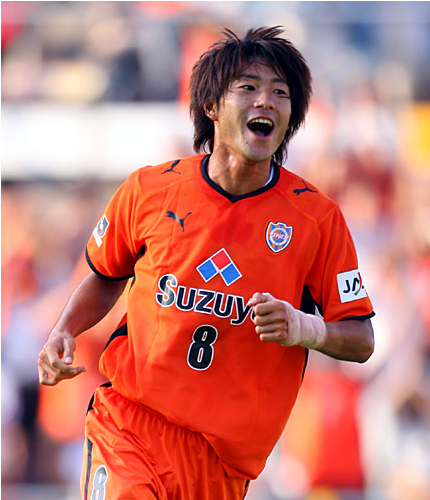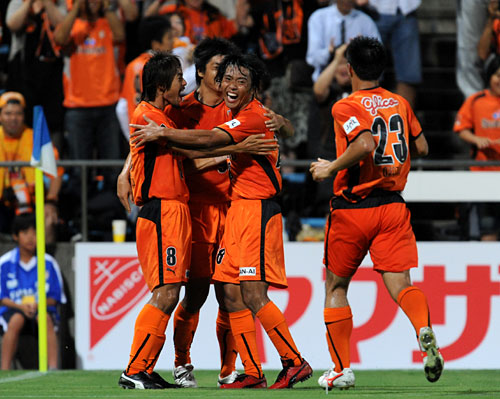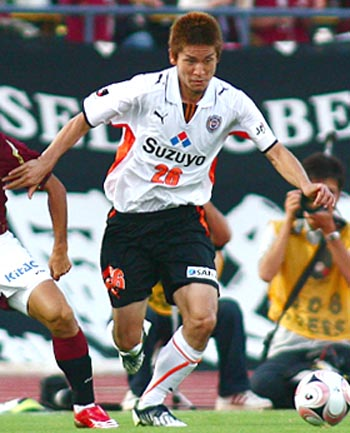 Honours :
-J.League Cup : None.
-Runners-up : 2008.
Brand :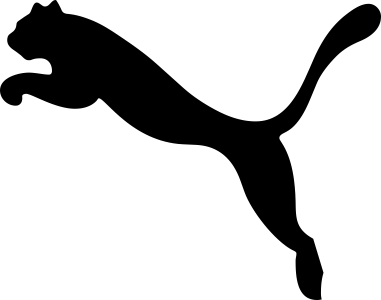 Sponsors :
Front :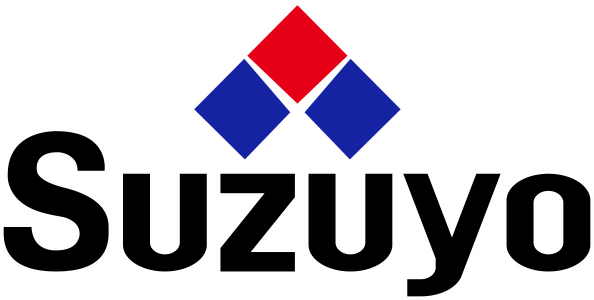 / Back :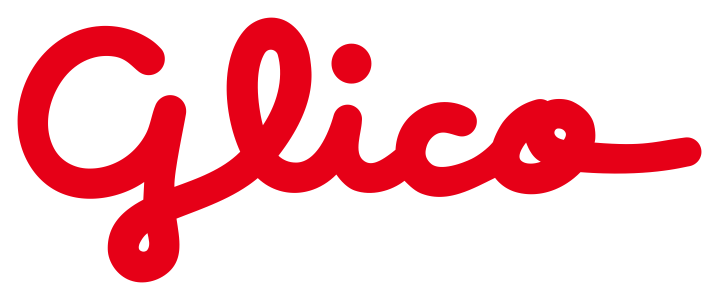 / Sleeve :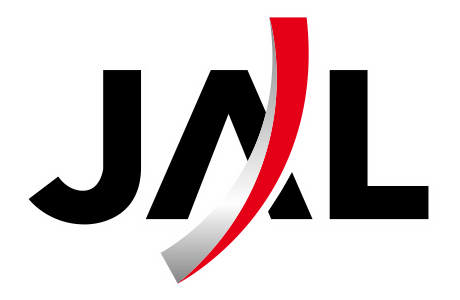 / Shorts :

Numbers / Nameset :



Template used : Puma v1.08.

Counterfeit : No.
Differences between authentic and replica : On the shirts made for the players, the word "Authentic" could be found on the hologram, when there was nothing written on the replica shirts' hologram. That's the only difference.

TRIVIA
-Layer color :
The home shirt was made of two layers of mesh, and while the upper one was orange, the underlayer was red, making the whole shirt look darker than the shorts and socks.